19 Agate Grey Woodgrain Flush Casement Windows & 2 Sets of Agate Grey French Doors and Side Panels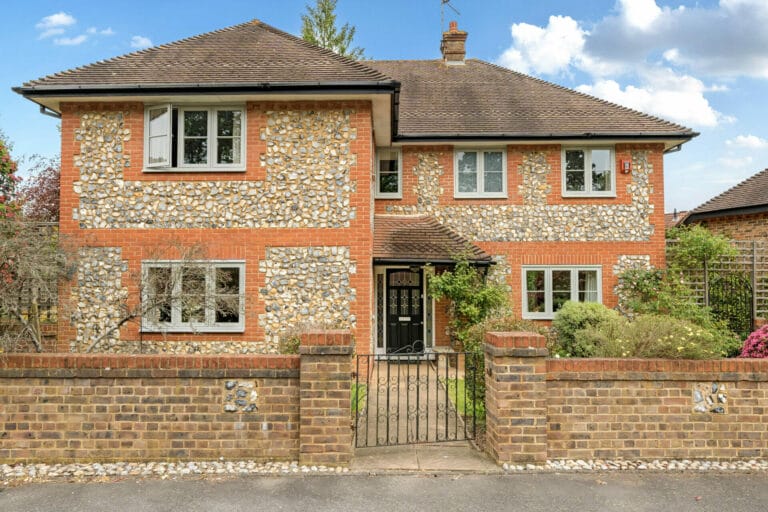 This installation takes centre stage with a meticulous blend of precision and sophistication. Our valued customer entrusted us with the installation of our top-tier flush casement windows, a choice that not only enhances the visual appeal of their property but also significantly elevates its energy efficiency.
Let's delve into the technical aspects of this project.
Premium Flush Casement Windows
Our premium flush casement windows are designed with precision engineering to provide exceptional performance. Crafted using high-quality materials, they offer superior insulation, reducing heat loss and lowering energy bills. The advanced locking mechanism ensures top-notch security for your home.
Agate Grey Exteriors and White Interiors
The exterior choice of agate grey not only adds a touch of elegance but also offers durability against the elements. Meanwhile, the white interiors create a sense of spaciousness and brightness within the rooms. The uPVC frames are not only visually appealing but also require minimal maintenance.
Laurel Glass Obscurity in the Bathroom
In the bathroom, we installed laurel glass with a carefully selected level of obscurity. This choice not only ensures privacy but also allows ample natural light to filter in. The laurel pattern adds a subtle decorative element to the space, enhancing its overall aesthetics.
Energy Efficiency Benefits
Our premium flush casement windows are designed to meet the highest energy efficiency standards. The multi-chambered profile and double glazing with Low-E glass effectively trap heat inside during the colder months and keep your home cool in the summer. This not only creates a comfortable living environment but also contributes to lower energy consumption and reduced carbon footprint.
Property Integration
The choice of agate grey and white colour scheme seamlessly integrates with the property's existing design, enhancing its overall curb appeal. The installation was meticulously executed to ensure a perfect fit and finish, adding to the property's visual charm.
In conclusion, this project exemplifies our commitment to excellence in window installation. The combination of technical precision, energy efficiency, and aesthetic enhancement has resulted in a home that not only looks stunning but also performs exceptionally well in terms of comfort and sustainability. Our team at Three Counties takes immense pride in delivering projects of this calibre, tailored to the unique needs and preferences of our clients in Surrey, Hampshire, and Berkshire.