At Three Counties we have been fitting sliding sash windows throughout Berkshire, Surrey and Hampshire for many years and are the experts when it comes to choosing the right sliding sash windows for your home.
Take a look at some of the options available to you and contact our friendly Camberley showroom for some expert advice on having sliding sash windows installed in your home.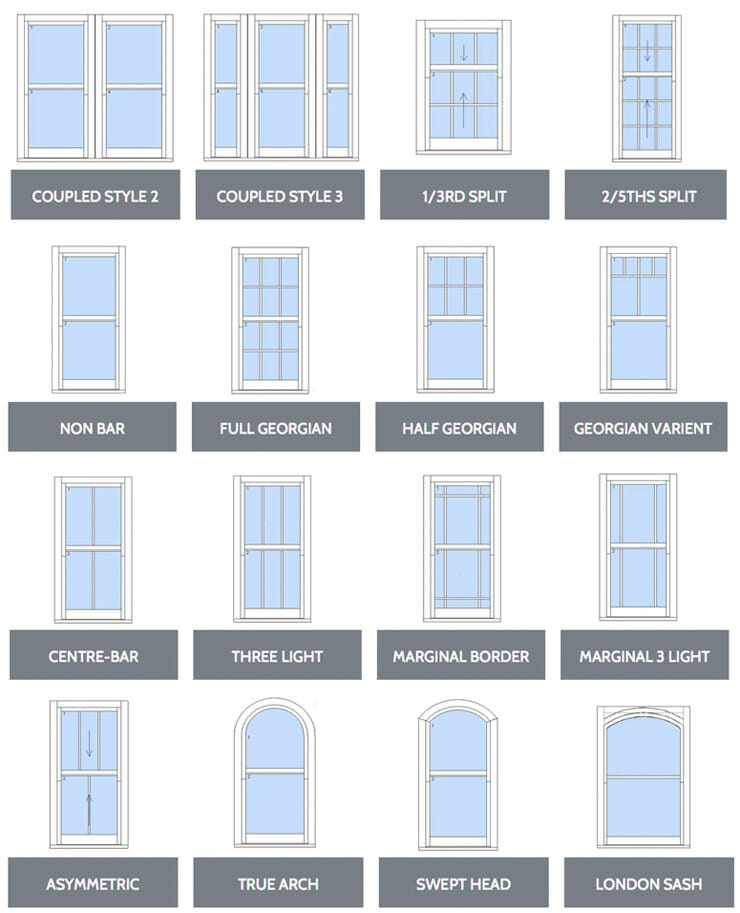 Sliding Sash Window Designs
Don't feel overwhelmed by the number of sash window styles available to you. Our helpful guide offers a simple explanation of each style, how it's created and the benefits, and take a look at our gallery of sash windows. For a more comprehensive explanation and individual advice tailored to your home, contact one of our experts and they will be happy to help.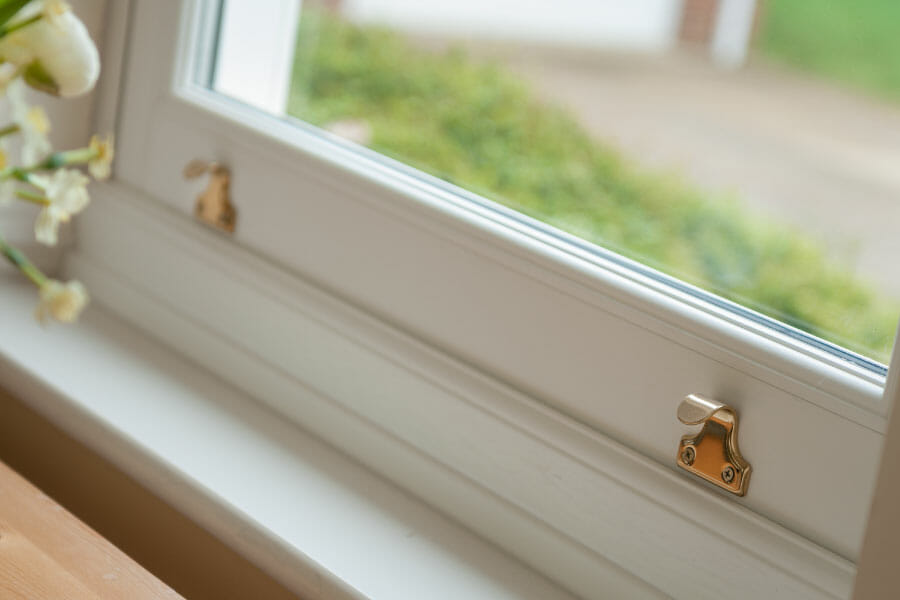 Autentice Textured Wood Grain Foil Finish
If you are looking for a traditional style of sash window that is low maintenance and looks great then our wood-grained foil finish could offer the perfect style for you. These windows are made with a wood alternative acrylic finish that is grained and textured to the touch to replicate a wooden style without all the maintenance of having to sand and repaint every few years. The frame of this window has a traditional staff-bead design and a chamfered leading edge to recreate that traditional putty-glazed finish.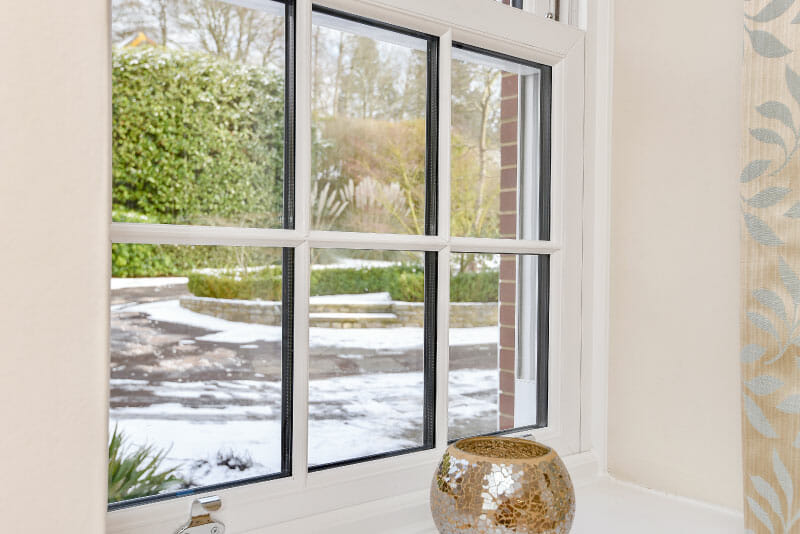 Traditional Mechanical Butt-Joint
Our sash windows all feature traditional vertical joints to create the perfect authentic sash window appearance. Teamed with the authentic wood-grain acrylic, it gives a true appearance of an authentic sash window and many of our customers are surprised to find out this is not actually wood.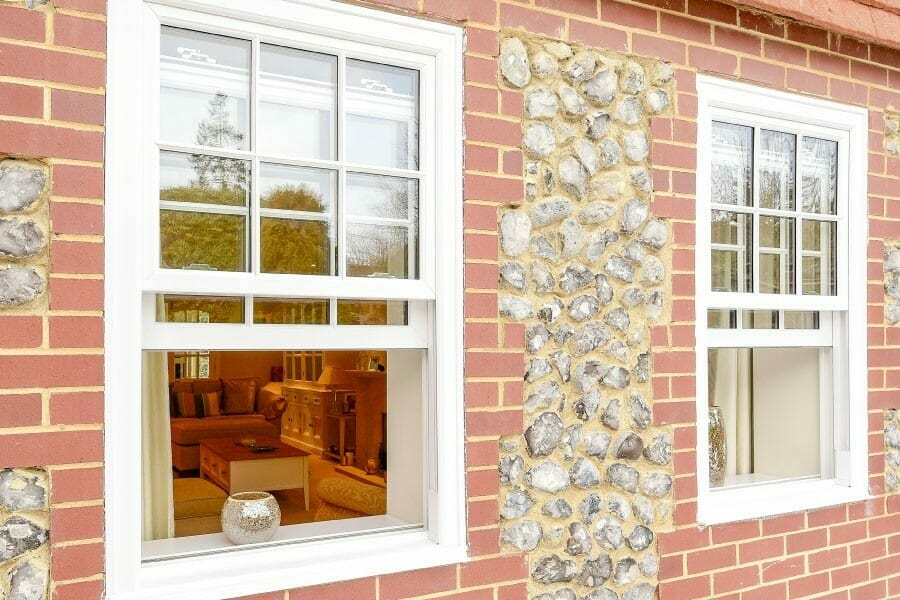 Torso Balance
All of our sliding sash windows feature Torso balances – this is the Rolls Royce of spring balances and ensures that each window we produce is perfectly counterbalanced and can slide open and closed with ease. All our sliding windows have "sash secure" finger latches, steel-reinforced and wrapped around each corner, they centralise sashes within the frame and provide extra resistance against forced entry.
If you love the style of sash windows and would like to see what options would perfectly suit your home then visit our friendly Camberley showroom for some expert advice or get in touch via our contact us page and we can arrange for one of our experts to visit you at your home.