---
Solid roof conservatory, French doors and bay window installation, Camberley.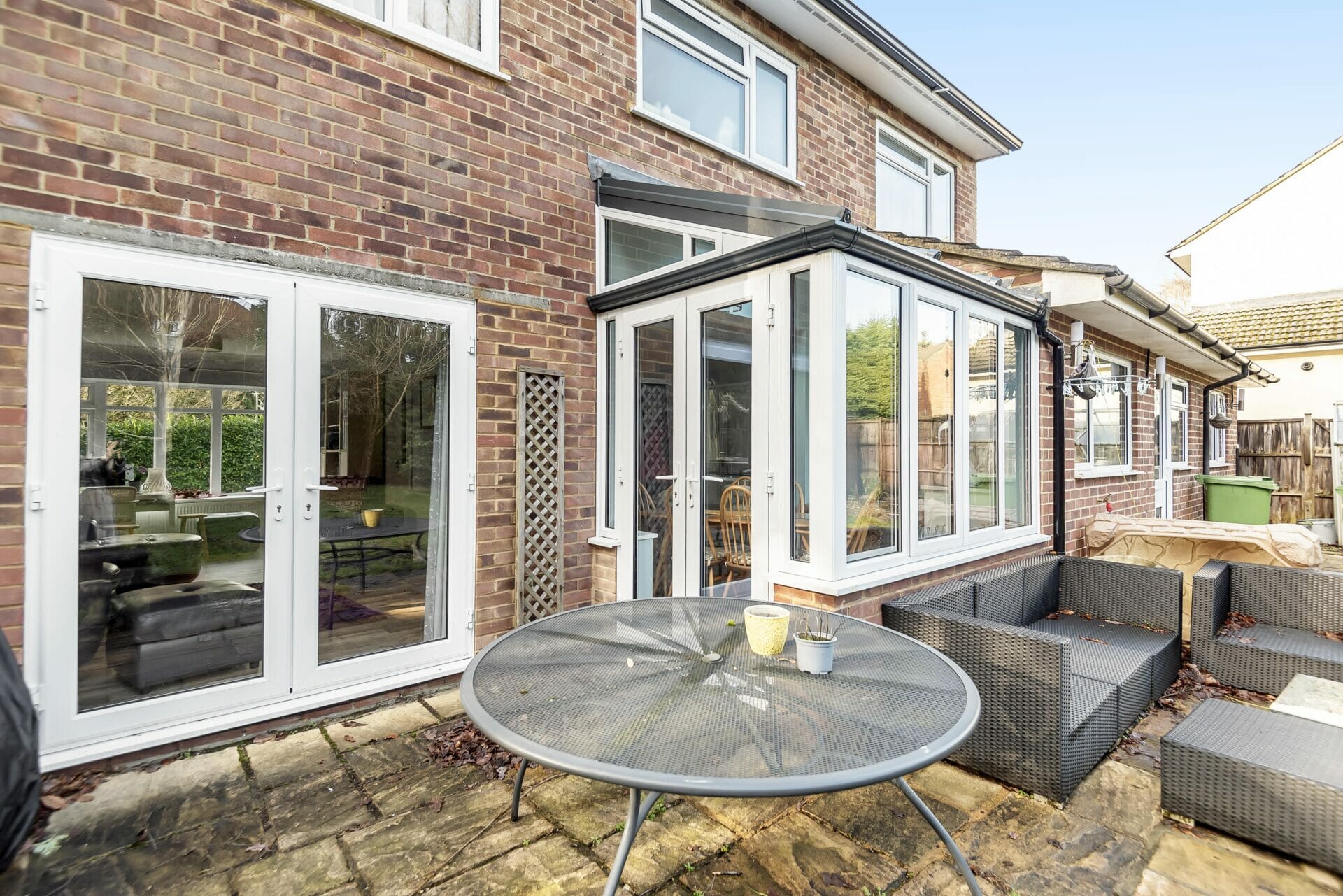 Installed: August 2019
At this property, we installed a Duraflex frame conservatory with a solid roof. We also installed a set of French doors leading out of the home onto the patio area, and a bay window, letting a large amount of natural light into the home.
Product Details
Camberley, Surrey
What Next?
Get started on your project today! For a free no-obligation quote, please get in touch today or call 01252 414800 now!