When considering replacement windows, the most popular choices are Aluminium Windows and uPVC Windows. Each has its own benefits. Let's explore those benefits to help you when it comes to choosing your new windows.
Benefits of Aluminium Windows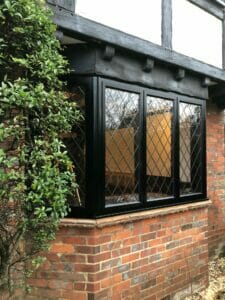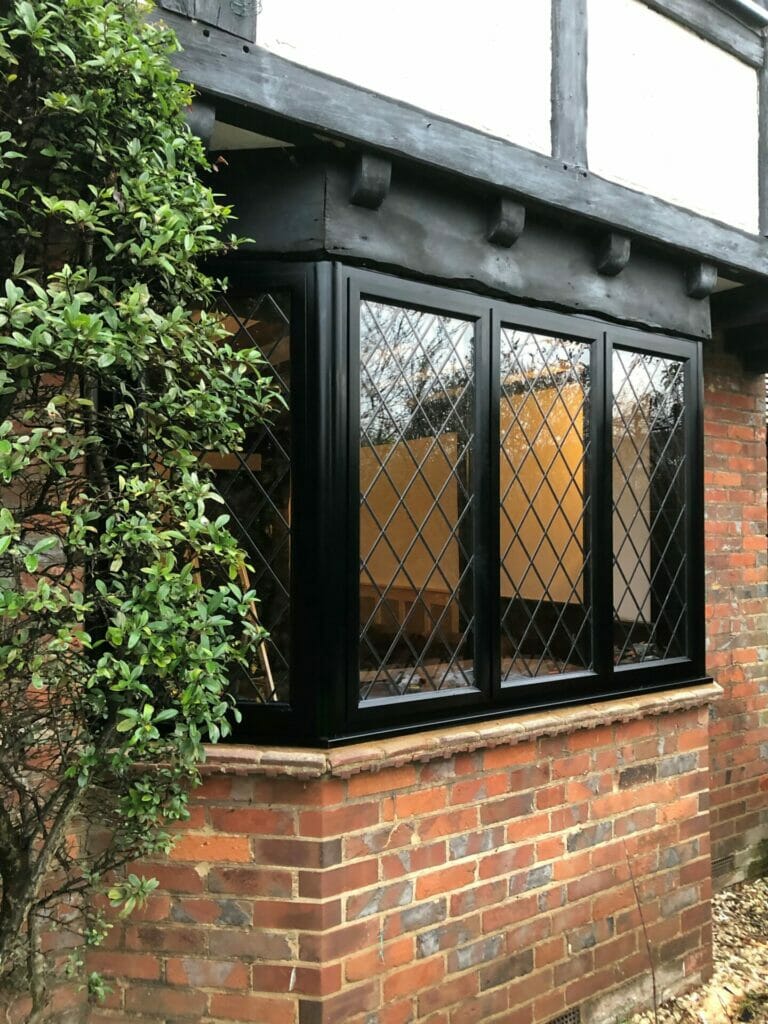 Aluminium Windows are very popular right now. They tend to be particularly popular for more modern-looking properties but they can still be used in period renovations and homes of all eras.
Thermal Efficiency
Aluminium windows are also known for having a great amount of thermal efficiency, though the frames may feel colder to the touch.
Window Lifespan
The lifespan of aluminium can be longer than other alternatives. Usually, you would expect up to 40 years of use from them before needing to replace them. They are incredibly resilient to warping, flexing, and corroding, thus adding to their lifespan.
Aluminium Window Disposal
When replacing aluminium windows, they can be 100% recycled. This makes for a more environmentally friendly product. While replacing these may not be an issue to think about for the first 40 years, you or a future homeowner may decide to do so later, and a fully recyclable product will be much easier to dispose of.
Maintenance
As well as being durable, aluminium windows are also incredibly easy to maintain. A quick and simple clean every few months is enough to keep them looking their best, removing dirt and keeping them nice and shiny.
Installation of The Month
Here's one of our installations of coloured aluminium windows (and doors).
Benefits of uPVC Windows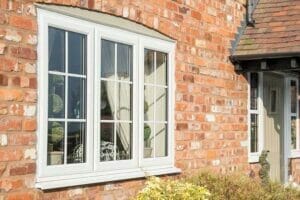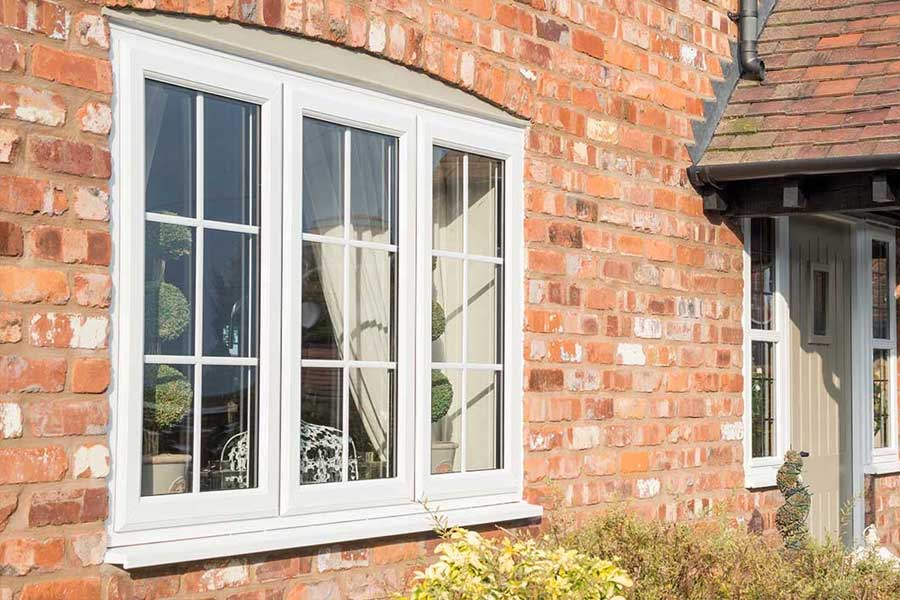 uPVC Windows are often the first choice for anyone looking to replace their windows. They are often the cheaper option compared to others, they come in a wide range of customisation options, and they promote good noise reduction capabilities. Like aluminium windows, they are also easy to maintain.
Insulation
uPVC is a low conductor of heat, meaning the loss of heat through the windows will be minimised. This will assist in keeping the home warmer for longer, helping to keep energy bills down. They prevent dampness and cold air from entering the home, and the uPVC frames help to retain the heat already inside the home.
Window Security
uPVC is surprisingly resilient, making it a fantastic material security-wise. These frames are made in a way that makes them burglary-proof, often making them a deterrent alone to potential intruders due to how difficult they are to force open. They can also be fitted with certain hinges or locking mechanisms to make them especially safe when children are around.
Style and Versatility
These windows can come in a wide range of colours, styles (casement, bay and bow, and tilt and turn) and finishes, with different furniture and hinges as well. They can be customised in virtually endless ways, meaning you will always be able to find the perfect match for your home.
Installation of The Month
Here's one of our installations of uPVC casement windows (plus a composite front door and french doors).
Conclusion: Which Is Better Aluminium or uPVC Windows?
Both of these options are incredible choices. It's really up to you to choose which works best for your home. If you need any help or advice, please don't hesitate to contact us at Three Counties, and we would be more than happy to give you a hand with deciding.
Get an Instant Quote Using Our Interactive Calculator
Calculate how much aluminium or uPVC windows cost. If you're looking to replace your windows (or doors) use our Instant Online Pricing tool to build your quote by selecting the type, size and quantity units you require.