Solid roof conservatory, French doors and bay window installation in Camberley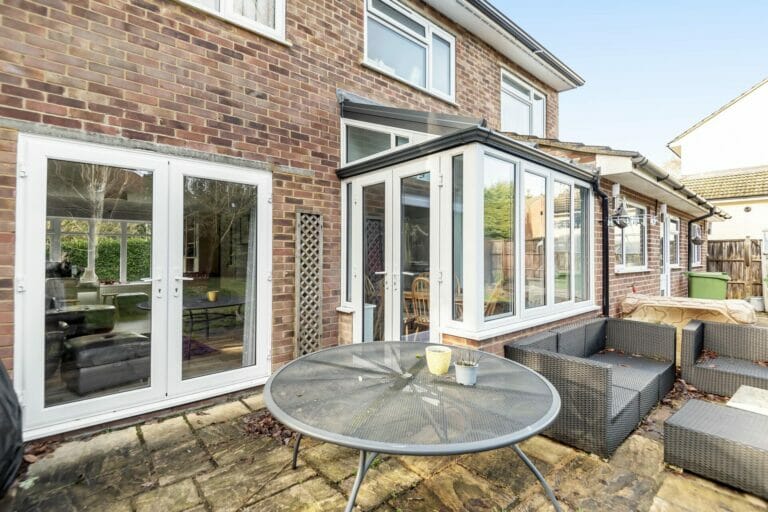 Installed: August 2019
At this property in Camberley, we installed a Duraflex frame conservatory with a solid roof, a set of French doors leading out of the home onto the patio area, and a bay window.
Solid Roof Conservatory
The Duraflex frame conservatory is a popular choice for homeowners due to its strength, durability and versatility. It is available in a wide range of styles and colours to suit any taste. The solid roof is made from high-quality materials and is designed to withstand all weather conditions.
French Doors
The French doors are a stylish and practical addition to any home. They allow plenty of natural light into the property and provide easy access to the garden.
Bay Window
The bay window is an elegant feature that can add character to any home. It also allows plenty of natural light into the property and provides a wider view of the surrounding area.
The installation of the solid roof conservatory, French doors and bay window has transformed this property in Camberley. The new conservatory provides a spacious and comfortable living space that can be enjoyed all year round. The French doors and bay windows have also added style and character to the home.
Overall, this project is a great example of how our team can work with homeowners to create a customised and affordable solution for their home.