---
Bifold Door and Roof Lantern installation in Guidlford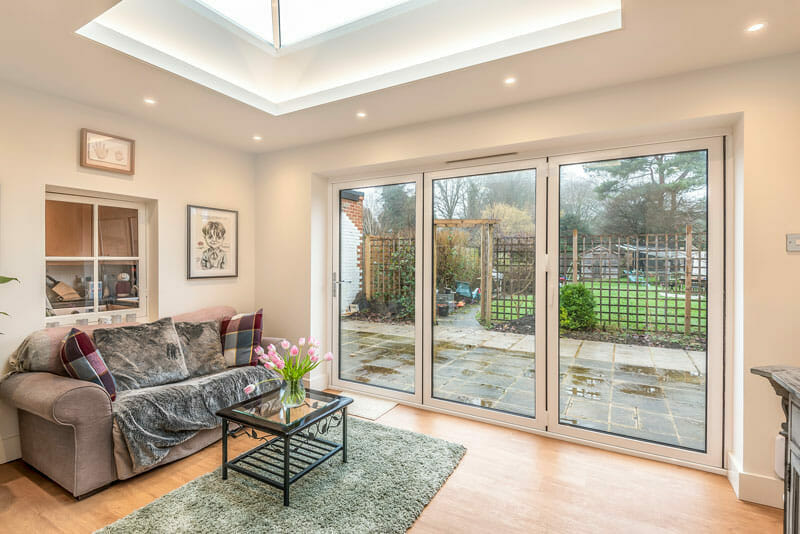 Installed: October 2018
The addition of this orangery on this cottage has given a much larger living room, with the bifold doors allows to bring the inside outside.
Watch the installation of the month in our video below for more images.
Product Details
Guildford, Surrey
What Next?
Get started on your project today! For a free no-obligation quote, please get in touch today or call 01252 414800 now!