---
Conservatory with Supalite Warm Roof installation, Sandhurst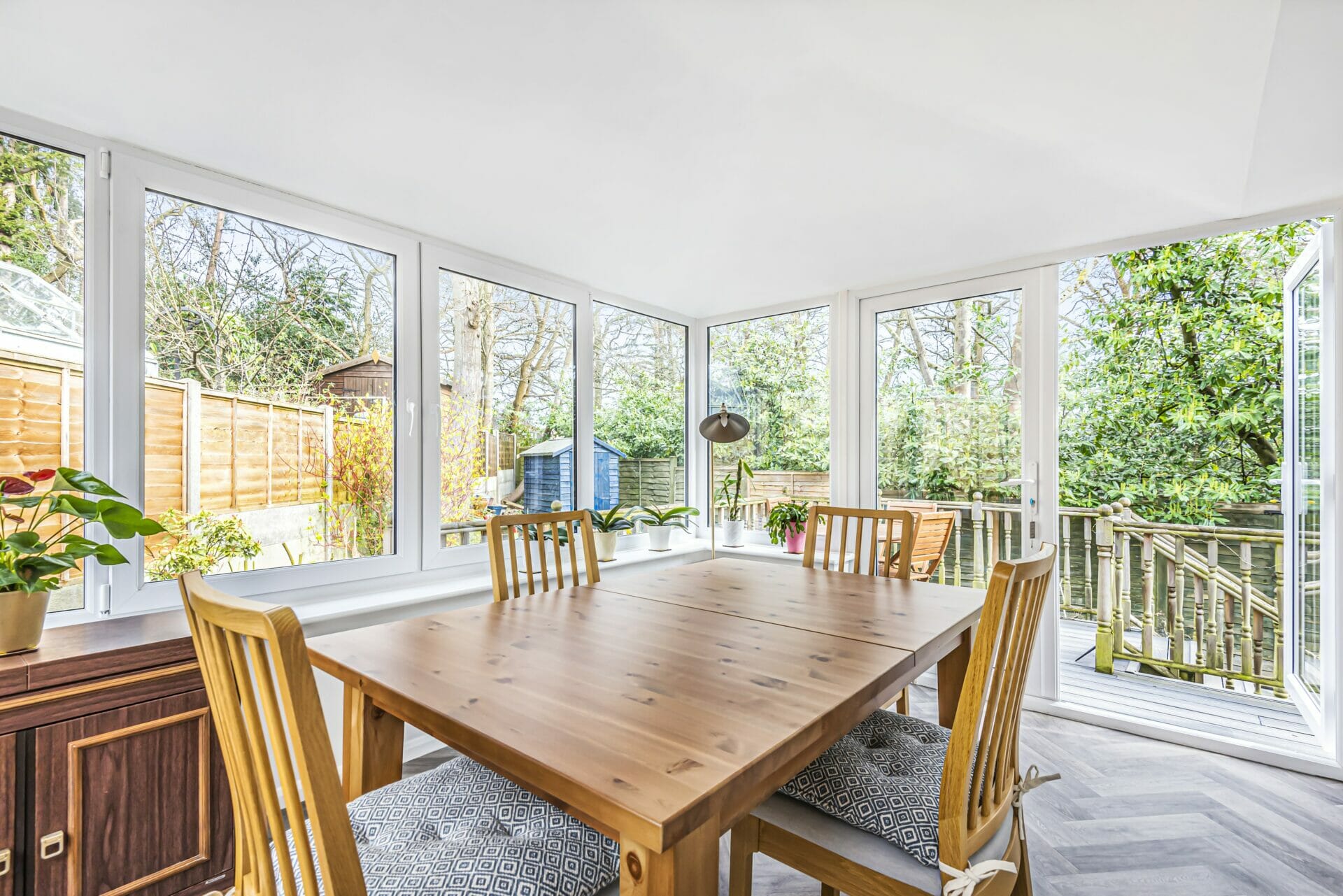 Installed: July 2019
We installed a conservatory with white frames and a Supalite roof to match the tiling on the customer's existing building. French doors lead out onto a lovely decking area, overlooking the garden and providing an inviting dining area.
Product Details
Sandhurst, Berkshire
What Next?
Get started on your project today! For a free no-obligation quote, please get in touch today or call 01252 414800 now!